Monday June 3rd, 2019, 7:00 AM
Summer is approaching and the sun is finally shining on our coworking areas. Our members appreciate this change because it means a lot to them and their work! The way to approach and enjoy the day is completely different. At the Halt, summer is also about extra comfort... So here are 7 reasons that should make you want to work in our spaces this summer!

Number 1 : Enjoy the outdoors with the rooftop
In Montreal, our space has a rooftop of more than 900 square feet, located on the roof of the coworking area. This spot is a great opportunity for all our members to enjoy the good weather all day long. Whether it's for lunch, coffee break or work, the rooftop is the best place to share with colleagues, but also with other members! A barbecue is also available to satisfy all workers' desires.

In addition, the rooftop hosts many events throughout the summer such as yoga, sports and tasty barbecues.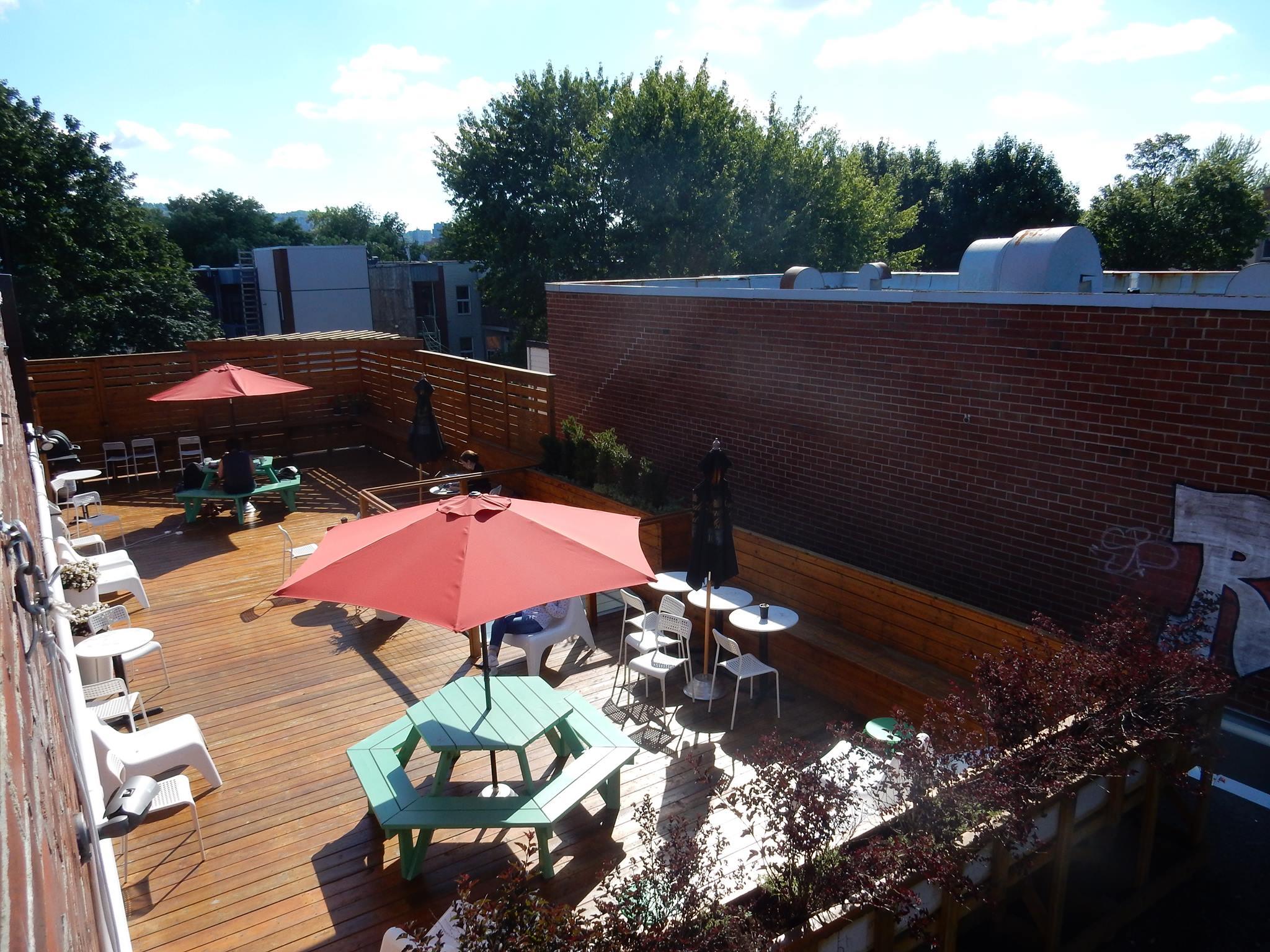 Number 2 : Enjoy the interior with air conditioning
Everyone knows that winter in Montreal is very intense and that heating is mandatory, if not vital, to live with this extreme cold. Nevertheless, summer is also very harsh. Certainly this one arrived late this year, but the strong heat will be there for all that! It is mainly for this reason that all the areas of the Halte 24-7 benefit from air conditioning. This provides more comfort for our members and allows them to work in a cool environment throughout the day.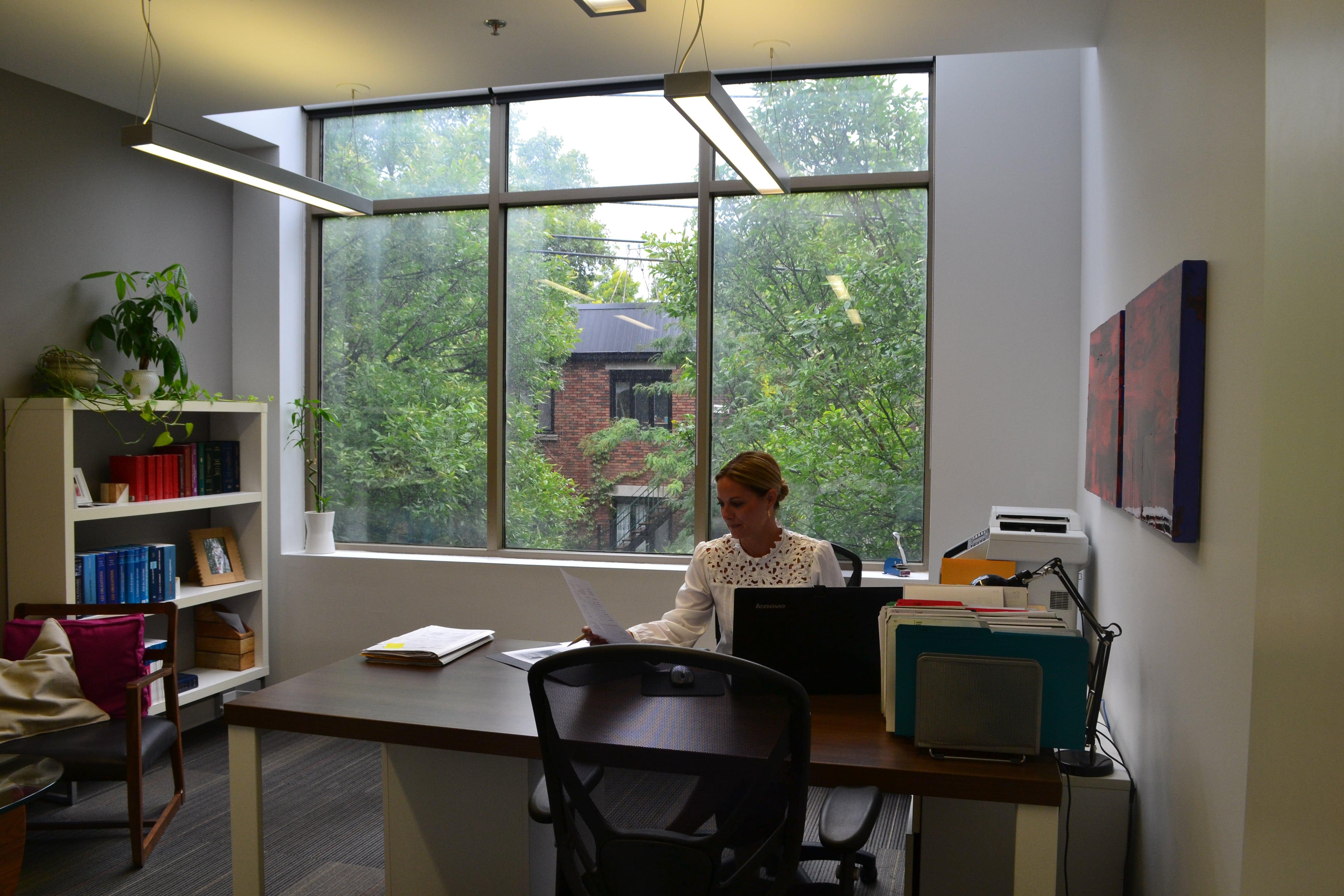 Number 3 : Participate in our events
Throughout the year, the spaces at the Halte 24-7 fill up after a good day's work or in the middle of it, to host various events. In the summer, our intention remains the same: to give our members a well-deserved break by talking with other professionals over a drink. Working at the Halte 24-7 in the summer means sharing your experiences during networking events, being surprised by our surprise mornings or having fun at a special event!

On the rooftop, in the lounge or in the coffee area, no corner is left aside for these gatherings!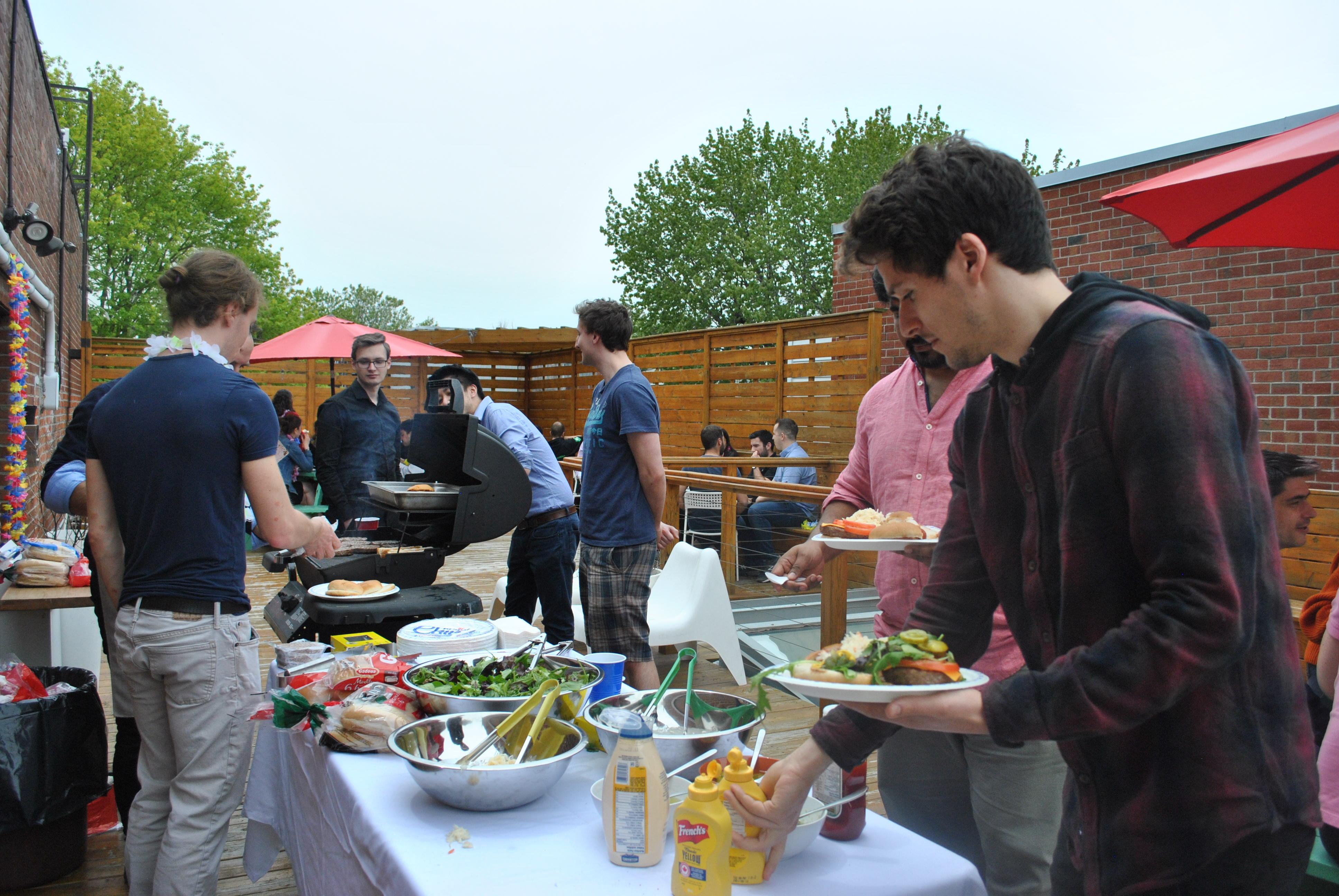 Number 4 : Work in connection with the nature
Good weather, when present, provides a natural soothing effect for each of our members. Thus, we have created spaces open to the outside with large windows but also skylights. All these facilities are optimised for the well-being of our members and to allow them to be in symbiosis with the budding of trees.

In addition, we have made sure to have many plants in our premises to be soothed throughout the day. What better way to feel comfortable than in the greenery?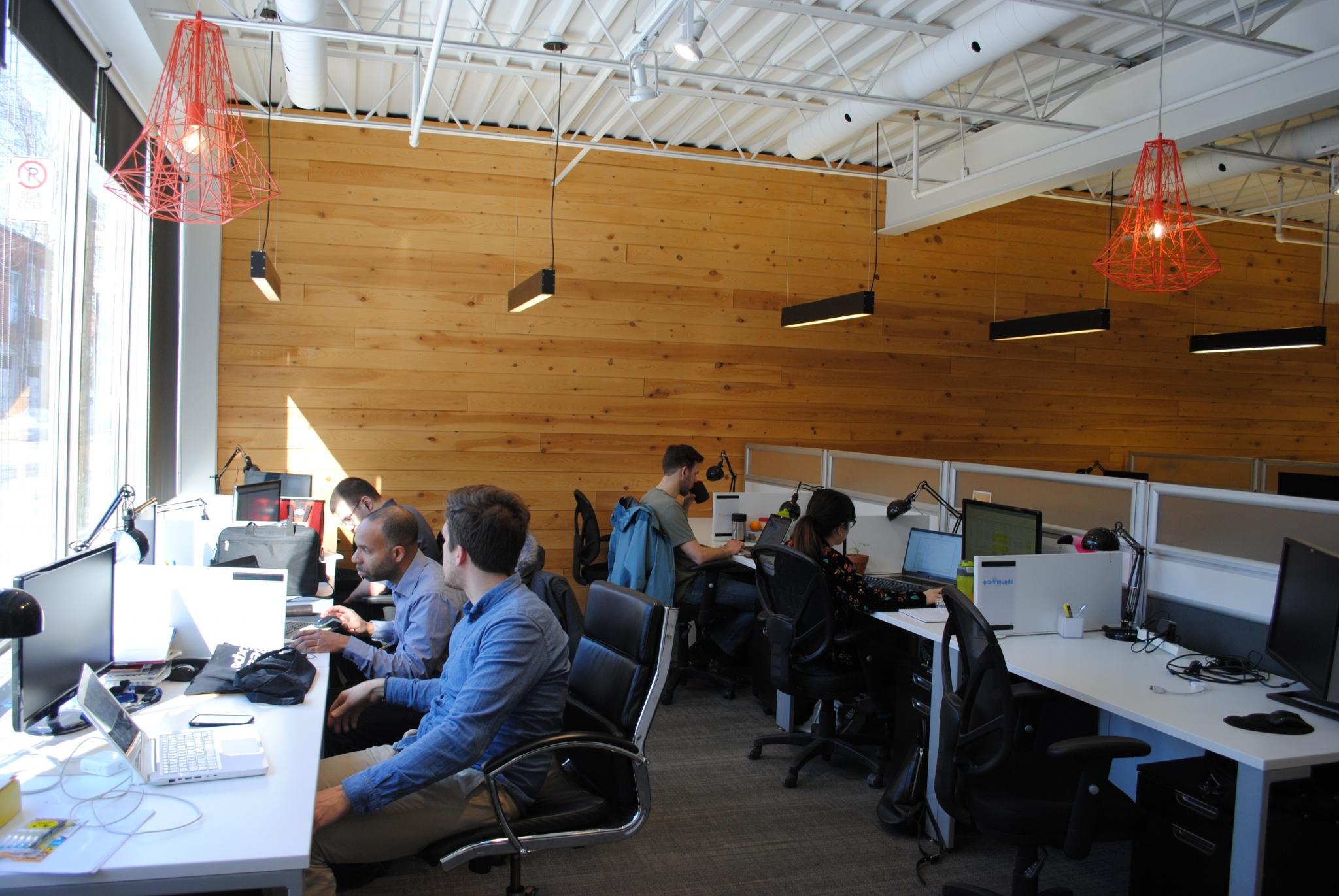 Number 5 : Go from the South Shore to the Island of Montreal
Since the opening of our second coworking area on the South Shore, we have provided our workers with a very special service. Thus, each of them can choose to work in Longueuil or Montreal. It is now possible to meet your clients in Montreal during a meeting in our conference rooms, and to work the rest of the day in Longueuil. If you subscribe to the open access subscription, you also have the choice of working in Montreal one day and on the South Shore the next.


For summer, optimize your days and don't worry about work anymore! All the Halte 24-7 offers are flexible and will meet your needs


Number 6 : Enjoy a good coffee in our new premises
A few days ago, we officially announced the opening of our coffee shop in Longueuil. This one can now welcome our members but also and especially, the public! Many beverages are available such as the must-have espresso, the expressive chaï latte or our pleasant smoothies. Every week, our menus change and adapt to the seasons, but always offer the same pleasure!


For example, you can find sandwiches with grilled vegetables, mushroom soups and pasta salads.

Whether you are vegetarian, vegan or lactose intolerant, all our menus will suit you!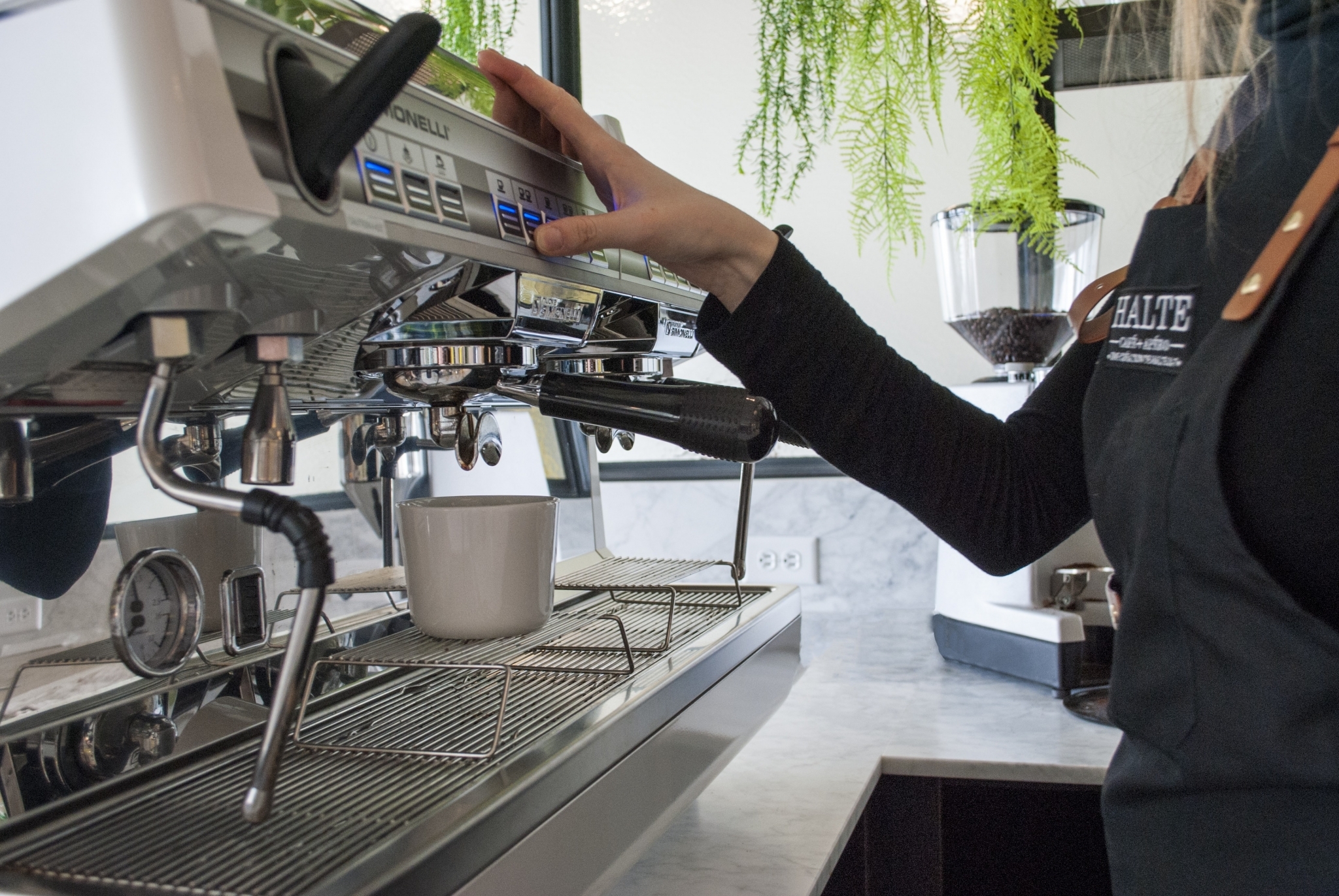 Number 7 : Take advantage of our beautiful summer offer
Last year, the Halte 24-7 proposed a summer offer for all those who wish to subscribe to our open access areas. In 2019, a nice discount is therefore applied for a three-month package, from June to September. You can choose to work on the terrace, in our shared areas, in the lounge or in the coffee area... So many choices that should encourage you to try the experience!
More details of this summer offer on our Facebook page.


So, what are you waiting to subscribe to the Halte 24-7 this summer?


For more information on our offers, you can contact us at these addresses :

info@halte24-7.com / +(1) 514 524 1444




Written by Fabien REMY