Friday July 26th, 2019, 11:34 AM

At Halte 24-7, we are looking to organize various events that facilitate exchanges between the members of our two spaces. What could be better than a cocktail reception to make it happen?
Between meeting, sharing and good atmosphere, our members were able to enjoy a beautiful evening at the Halte de Longueuil!

An evening of discovery
Indeed, yesterday was our first networking aperitif in our coffee area. Once they arrived, the Montreal members were given a guided tour of the entire coworking area. Following this, all our members from Montreal and Longueuil were able to get together for a beer, wine and tapas to share a friendly moment. It was an opportunity for everyone to discover our arrival of beers and wines only available since this month!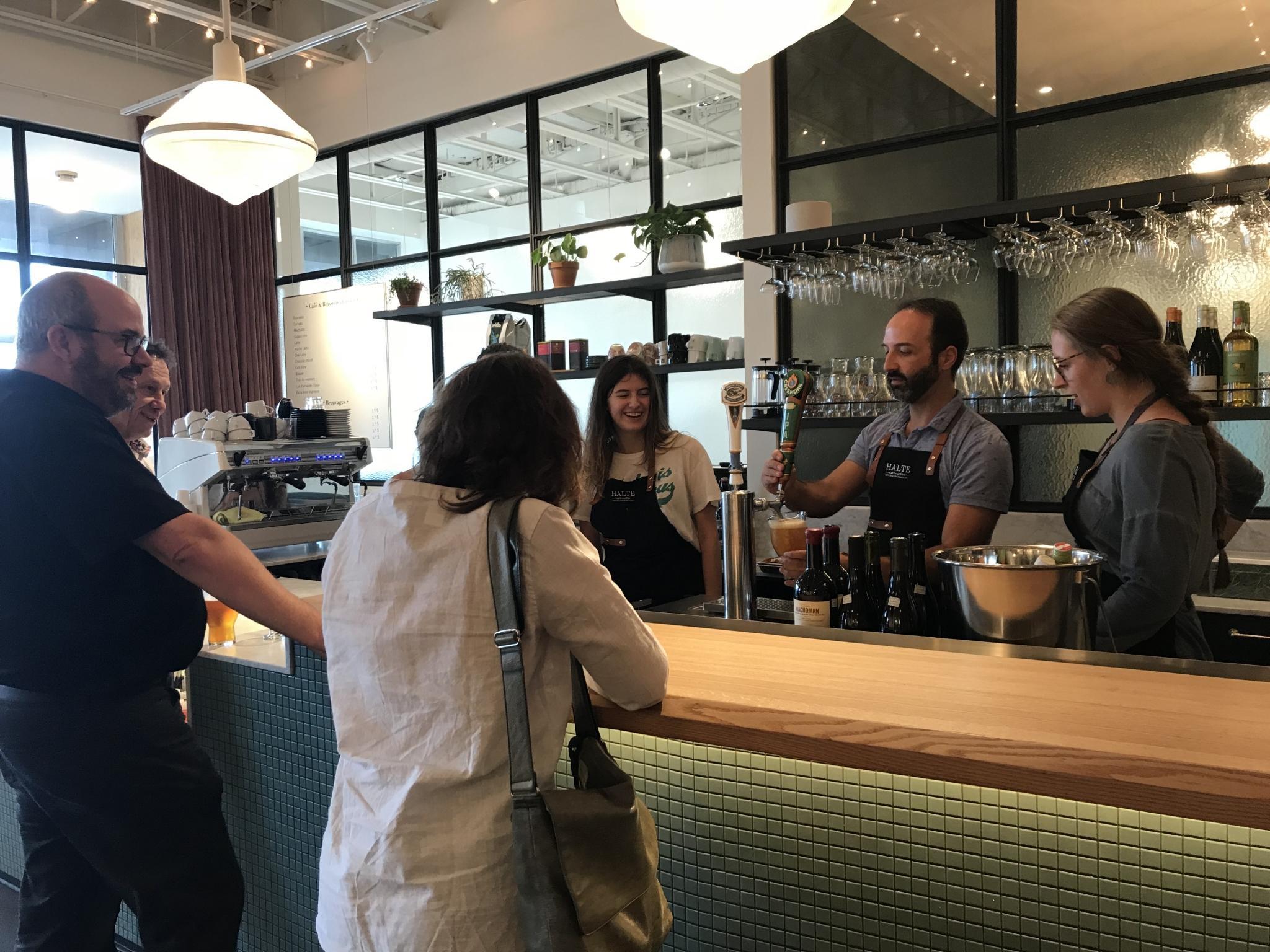 A networking and friendly evening

This evening was punctuated by networking, laughter, discussions.... which helped to animate the evening. We are always looking to create a warm atmosphere so that our community feels at home and comfortable discovering other members. As soon as we have the opportunity, we invite our members to get together to build relationships.
This evening was particularly important to us because we want to allow all our members to share moments together, and to understand the extent of the possibilities of collaboration offered in a coworking! We have a large community and we want our members to be able to enjoy it. The fact that for this first aperitif, our members from Montreal came to meet the members from Longueuil, announces the beginning of some great evenings in perspective.

We thank our members for this wonderful evening and hope to see you all again for our next event!
See you soon at Halte 24-7 !