Tuesday July 30th, 2019, 3:23 PM
Created in January 2018, Canadian Food Wholesaler is a young and growing company. Sebastien Le Neindre, located in our offices in Longueuil, talks to us about his experience and future projects for his company.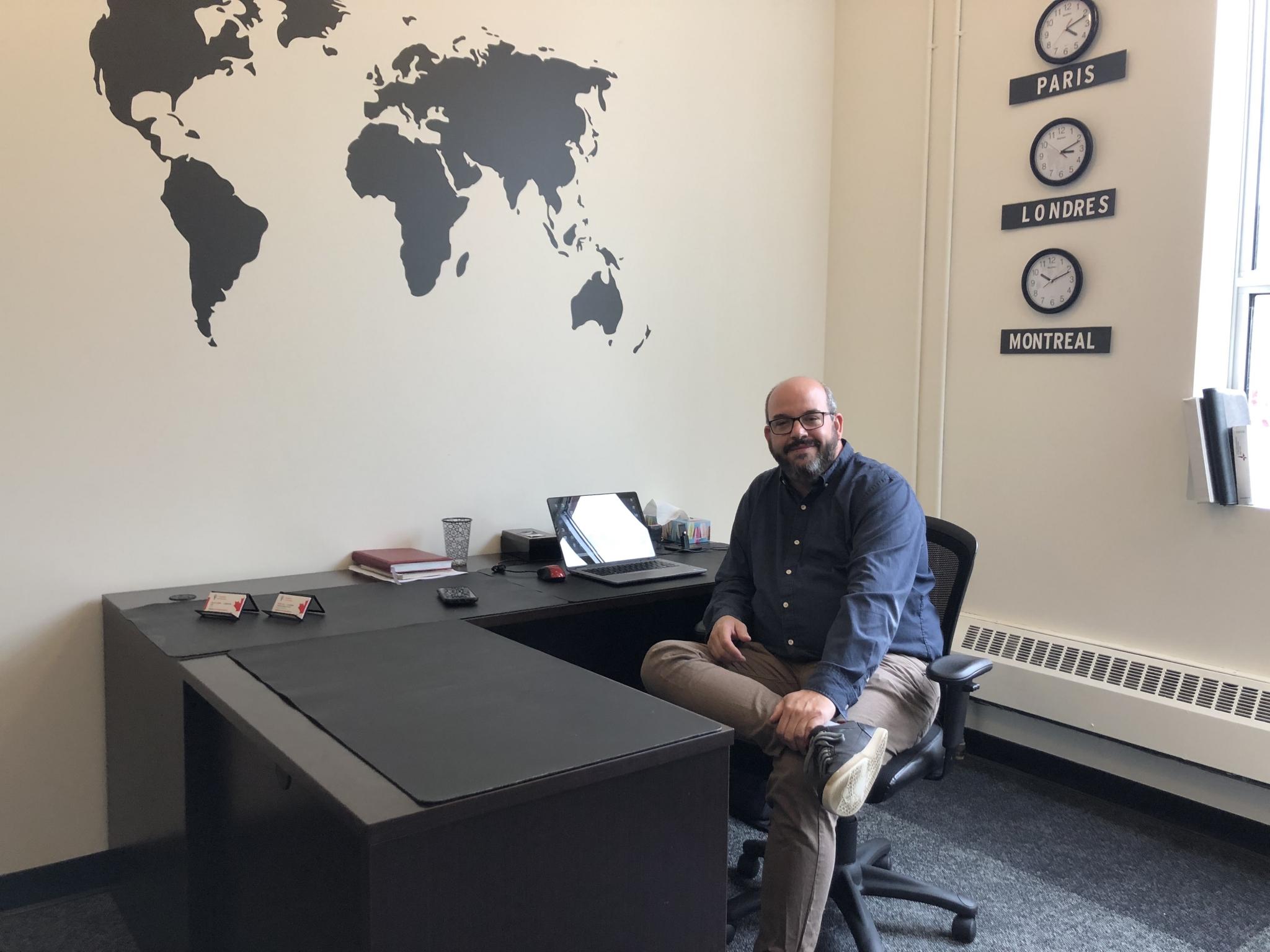 Hello, can you explain the concept of your company to us?
We work with Quebec manufacturers and producers to prepare them for export, we adapt the products so that they comply with the targeted import countries and then we offer them on our transactional digital platform Canadian Food intended mainly for B2B. We consolidate several pallets from different manufacturers and send them in dry, refrigerated or frozen containers depending on the temperature type of the food. We have destocking hubs abroad that allow us to keep an inventory to bring Quebec products closer to foreign buyers.

We offer distinctive products that have no international equivalent: hormone-free and antibiotic-free Quebec beef, poultry such as chicken or duck, fish and seafood, frozen fruits such as cherries or wild blueberries, processed products for both retail and wholesale use, etc.
We are currently deployed in France and Cuba. In France, the deployment is very fast, thanks to Marjorie, our new director of European sales and global logistics.
We sell to end customers, large chains, restaurants, shops, distributors, wholesalers etc. For Cuba, we recently received our MINCEX code allowing us to sell directly to Cuban importers. We are currently working on several promising marketing projects for Quebec food industry.
Where did you get the concept from?

It was born out of a lack of a marketing stage between manufacturers and the end buyer. Because in exporting, manufacturers are very good at presenting their products, but when they get to the marketing stage, there is a gulf, nothing happens anymore. The Canadian Food Wholesaler concept provides the missing link: the marketing and marketing of Quebec products internationally. We offer hundreds of products under one supplier account. We are simplifying exports for local manufacturers while simplifying imports for buyers from other countries.

When I was an employee, I initiated and managed an innovative export project. After a year and a half, the company decided to terminate the project because sales were not arriving fast enough and it had to refocus on its primary operations. But for me the call was too strong, so I created Canadian Food Wholesaler. I have been working in the food industry for 30 years, half my life I have worked in stores and the other half in the wholesale sector. I have learned from all these professional experiences.


Why did you choose coworking?
From January 2018 to May of this year, I was working from home with external collaborators. Thanks to government funding programs, I was able to hire two employees. Rather than working in a 3rd basement of an anonymous office, without any equipment, the call of coworking was clear. At the same time, the premises of the Halte 24/7 in Longueuil were taking shape. One Sunday in May, I wrote to info halte, the next day, Olivier answered me and at 8am I was here, I visited and my decision was already taken!

How did you experience the change from employee to company manager?
My bosses had always told me that I was an entrepreneur. When I was negotiating, I managed my categories as if they were my company. When I was promoted to sales development, I managed my files and initiatives as an SME. I was very happy in my last job, it was really what I wanted to do, it's almost identical to what I do now but now I'm my own boss. Of course, change does something, already on the salary (laughs). It's the fighter's way until it starts to work.
Do you have any projects in progress?
We created the umbrella brand, Nyctea, to promote Quebec products internationally. Nyctea is the Latin name for the snowy owl, the bird symbol of Quebec. Our labels are trilingual: English, French, Spanish, to meet the standards of Europe, the United Kingdom, Cuba and Latin America.
Perhaps you already know, we are the Canadian exporter and importer in France of the first Quebec poutine cheese in France! We recently announced the arrival of the cheese curd from the Fromagerie Saint-Guillaume in the cheese kingdom!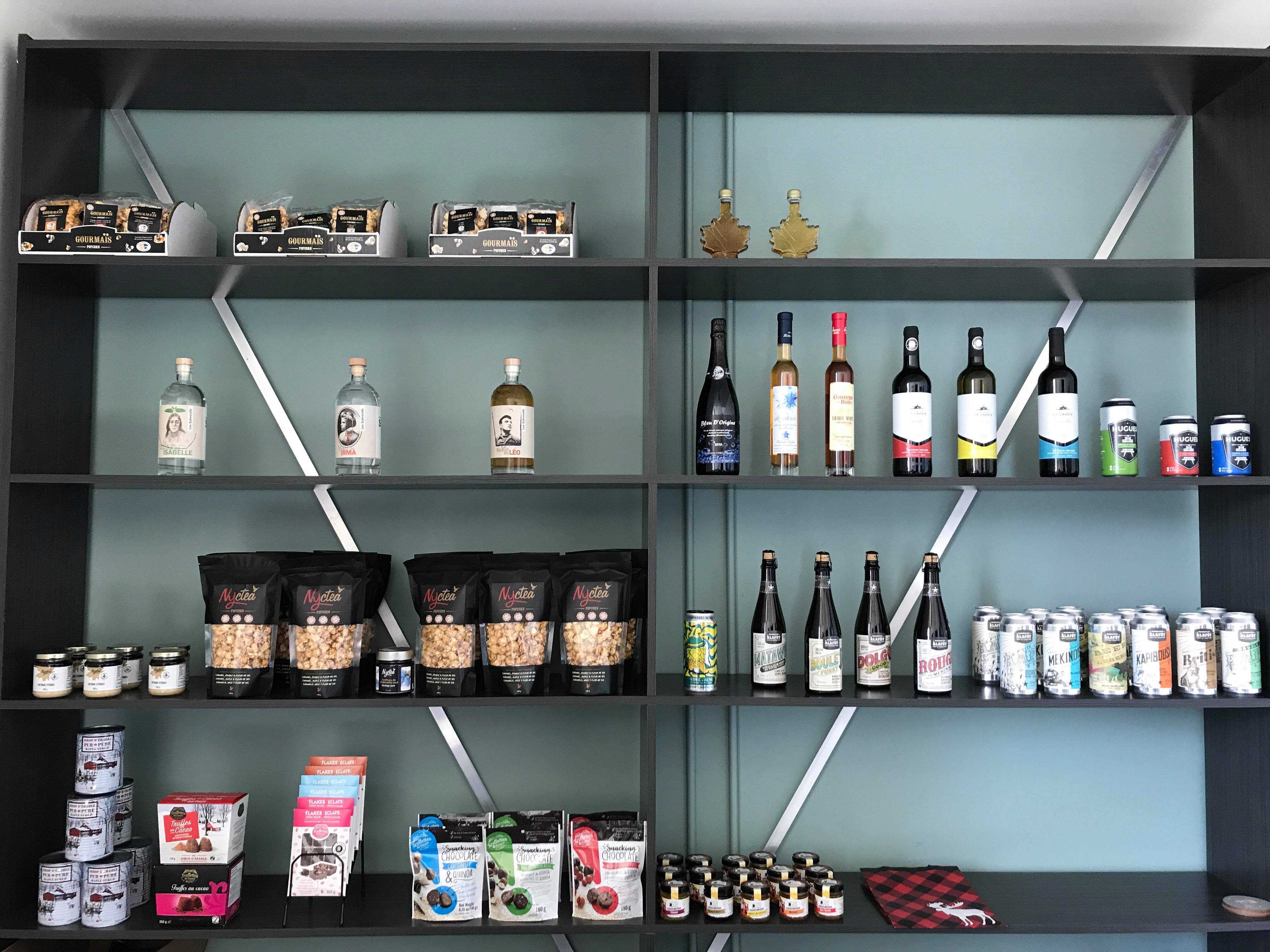 Do you have any advice for people who want to get started?

Of course, I haven't gotten very far in this process yet. I am somehow in the process of learning entrepreneurship. I am surrounded by a fabulous team of internal and external collaborators who help me as a young entrepreneur, who help the startup Canadian Food Wholesaler and who help Québec alimentaire to expand internationally.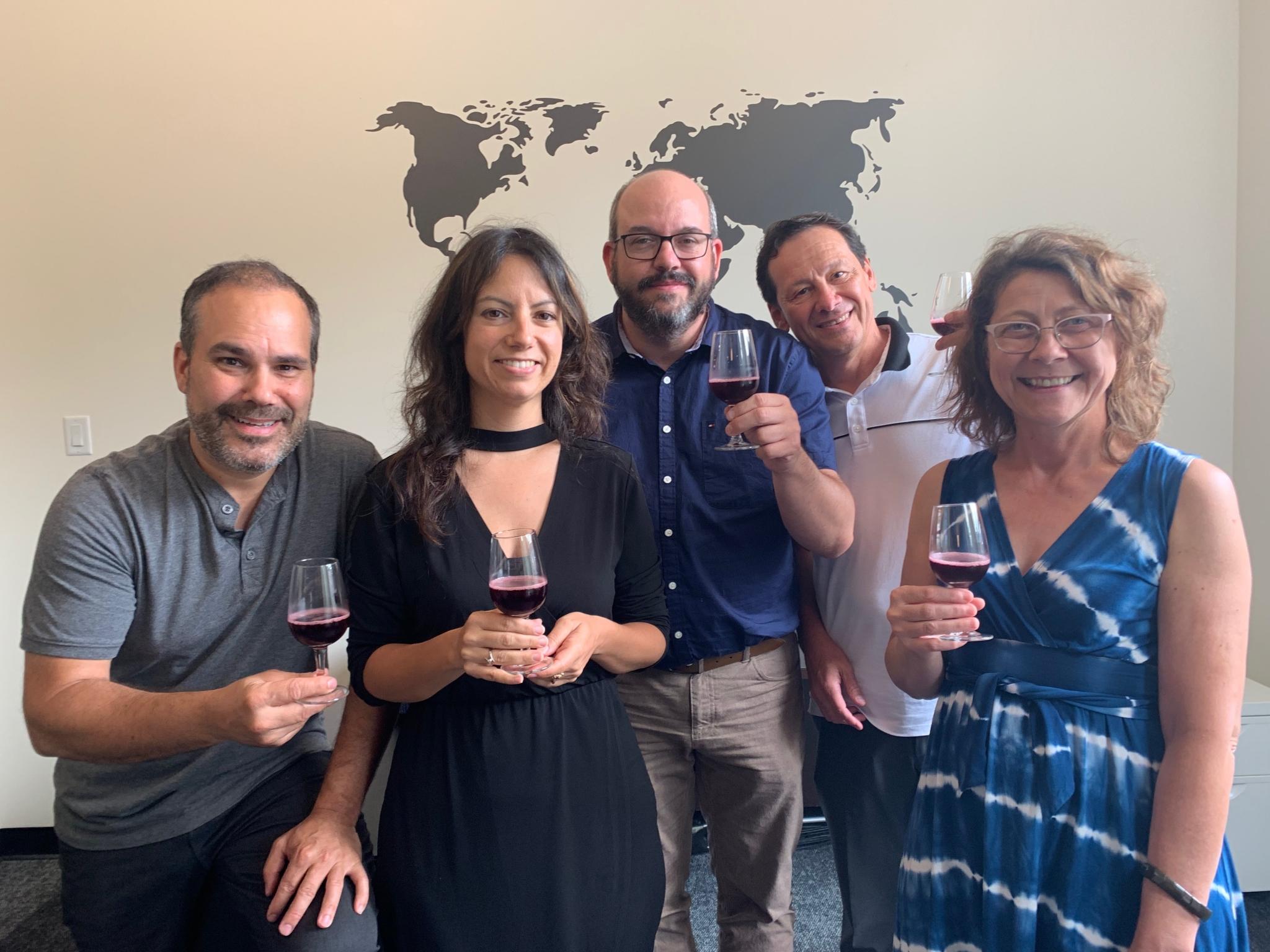 From left to right: Marc Duchesne, Strategic Advisor; Marjorie Lopez, Director of Sales Development Europe and Global Logistics; Sébastien Le Neindre, President of the company; Angel Rodriguez, Director of Sales Development Latin America and IT; Jacynthe Beauregard, member of the advisory committee and financial coach drinking with a wild blueberry sparkling wine from Domaine de l'Orée des Bois. Absent from the photo: Ellen Shotton, External Artistic Director and Ian Perreault, Expert Chief and member of the Advisory Committee.
People tend to focus on their ideas but not on all the extras that come with them. For example, liability insurance, contingency plan in the event of the executive's disability, etc. People around you will not necessarily think about it. We may be careful, but we'll always forget things. I think we should talk about it to as many people as possible, especially if we are alone in our own adventure.

Would you recommend the Halte 24-7?
Yes, the good thing about the Halte is that it fits perfectly with my company's mission and my own values. We want to unite the community of all manufacturers and producers in order to be stronger to export Quebec food, so it is natural for me to be in a community.
We live in a local business community. In fact, we are in discussions with our neighbour Patricia de Solfish for a potential fish export. Our new accounting firm is Anick from Accès Bénéficia. My goal is to bring people closer to import-export, what better way to do that than to be here.
Vous pouvez retrouver Canadian Food sur leur site internet, sur Facebook et sur Linkedin.