Tuesday March 19th, 2019, 4:14 PM
Halte 24-7 at the Retail Trade Summit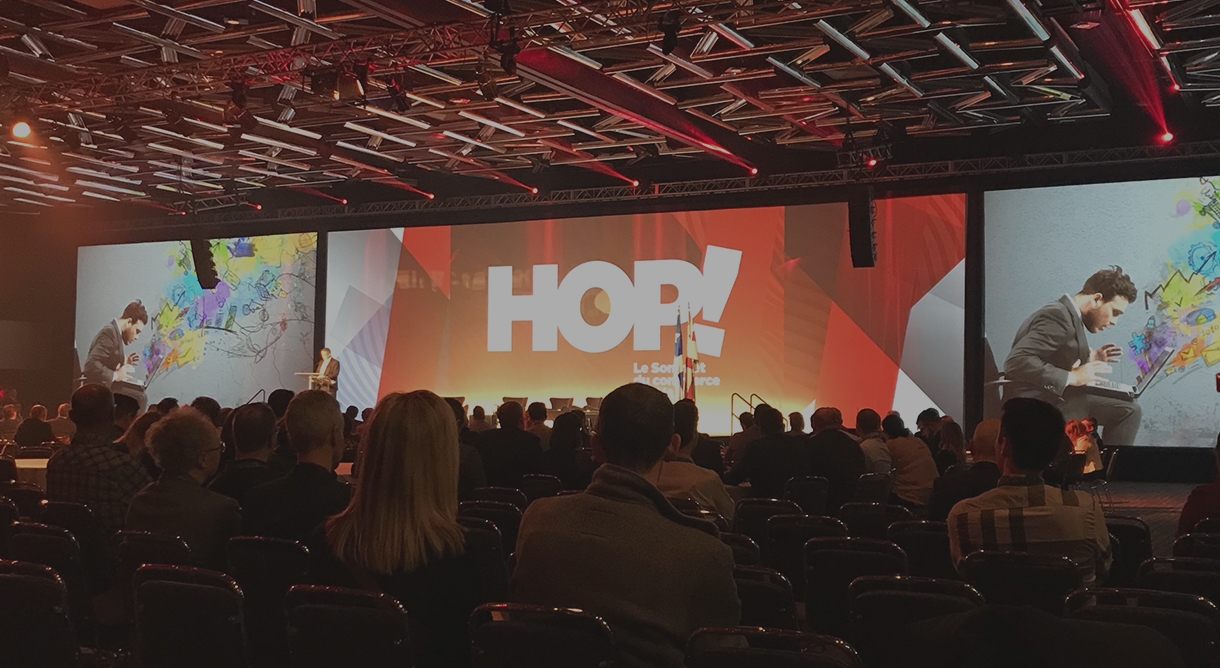 We were present at the Hop! Fair, a major event that aims to bring people together and that offers a multitude of conferences and workshops on various themes and issues that affect retailers on a daily basis. The 26th edition of the Retail Trade Summit took place at the Palais des congrès of Montreal on March 19 and 20. Four main subjects were addressed during the two days: new technologies, innovation and creativity, pillars and finally business and development.
With 1400 participants, 70 speakers and 40 exhibitors, Hop! Was a real opportunity to share, exchange and network with industry players. Between conviviality, meetings and discovery, the Retail Trade Summit was an invaluable opportunity to discover more about this industry that is so important in Quebec.
A new opportunity for the Halte 24-7 to show its involvement and support for entrepreneurs in this sector.
Interesting conferences one more than the other
We have also had the opportunity to attend many conferences such as the one hosted by Georges Pothier, Charles Tanguay, Margo Setlakwe and Catherine Patry. Entitled "A new generation at the helm", they presented us with the challenges of the digital transition. In addition, we were able to participate in workshop number 1: Innovating like Google with David Beauchemin, Regional Director of Google Cloud Canada. He provided us with various tips to continue to innovate year after year across his company. And finally, a workshop presenting 5 young entrepreneurs and their history.
You can accompany us through this beautiful day through our Instagram Halte 24-7 account to see the extent of this summit. We hope to meet some of you on site this Tuesday, March 19 or Wednesday, March 20 to share this enriching experience with you.
Next article to come in the next few days.